TOOLING UP FOR A HANDMADE ART BENDER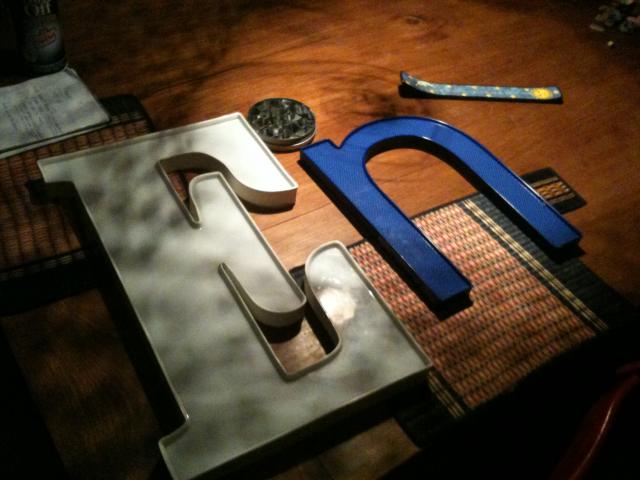 ABOVE: i have been dumpster diving a sign store now for years now and I am completely out of space to store anymore. I have enough letters now to write out a new message in three foot high letters of varied fonts. The truth is I love making multi-channel surround and multi-channel composite video works but lately I have fallen back into a place where the physical handmade object is reborn in the spirit of my imagination. - cont.-  I truly hate the materialism of it all when it comes to the video installation challenge. Conversely I see the material of rusted thrown out garbage decaying to a point where it becomes alive. Since the mid-eighties Pittsburgh which I grew up in my visual art aesthetic has been reuse, recycle, rebirth of discarded, forgotten and beautifully decayed objects.I now find myself looking back again to that presence of mind.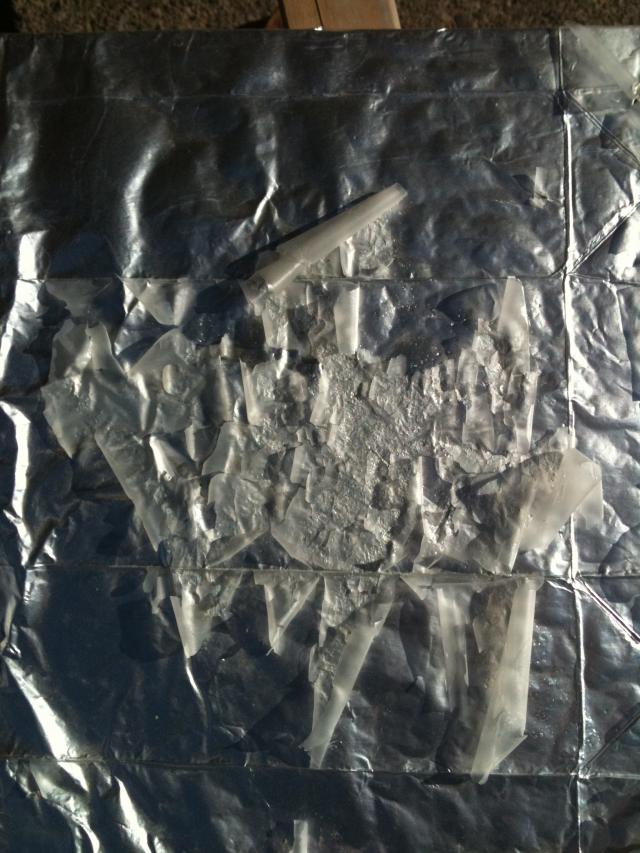 ABOVE: tetrapak surface experimentation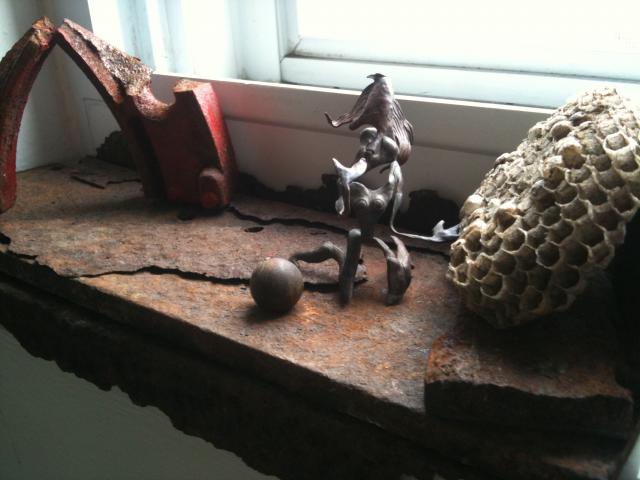 Above:this little window sill mockup is in the style of the sculptural component of the micro-installtion multimedia collage. i call this one "broodeater" she is old but her environment and arrangement is new. in a way I look at my little creatures as actors alive through their many sets.

I really dont want to always have to plugin a device to share what I make.. I dont even really want to plug in the tools I use to fabricate what I make because I love handtools so much more than powertools ( but I do endup plugging in often just to get through the grind ) .. when I was on the creative team @ cirque du soleil so many years ago I went to their crafts department and begged them to give me just a workdesk in the corner.. they went up to the higherups and came back with a no.. why? - insurance.. who knows what would have happened with the tool aray they had there. anyway.. im tooling up now in my little workshop.. getting it together as it rains and pours a grey day outside. I am so thankful for the quiet night hours even if I pay mightily in the early morning as my seedlings jump on me demanding a little bit of life.
BELOW: to warm up my handkills for my work I have taken up a building project in the diy remodeling sense. its lasted too long and im not the guy for it but it is deeply inspiring to fabricate and get it right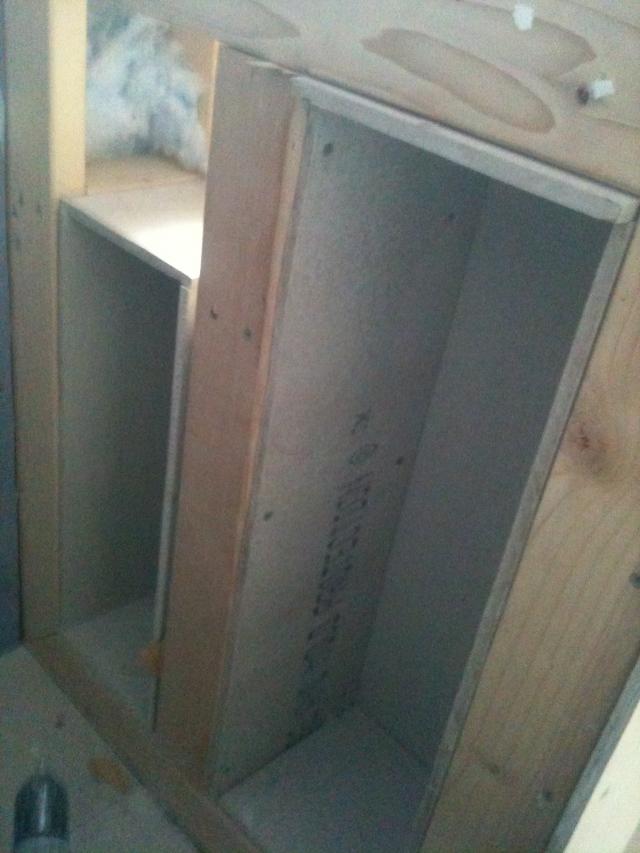 thanks for reading..